Pony Club New Season – Badges galore
The Laurel View Pony Club Centre opened for a new term on 20th September.  For the incoming season we are trialling a different format for the Pony Club meetings. With meetings every Thursday (alternating between Blue Cross Badgework and preparation for D and D+ tests) and another session fortnightly on Saturday afternoons, working more on badgework and gearing the Pony clubbers up for the E and D tests.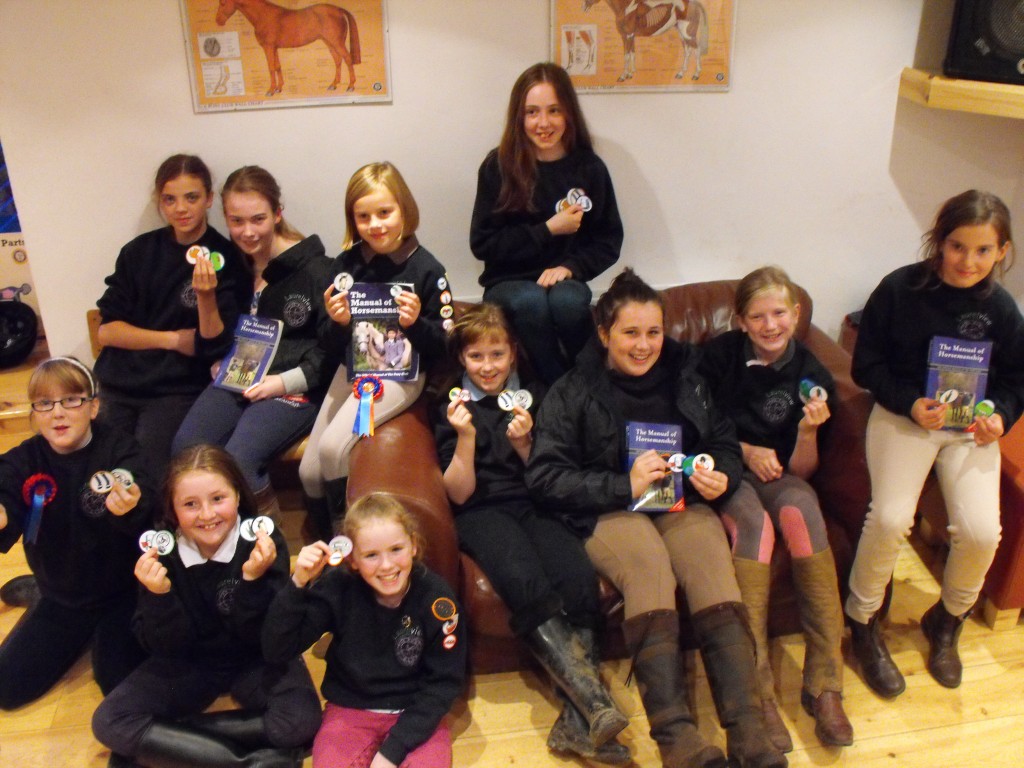 The opening night saw members receiving badges attained last season for Bandaging and Rugs; Dressage Arena; Flags of Equestrian Nations; Handling and Grooming; Loading; Mucking Out; Perfect Paddock; Points of the Horse; Poisonous Plants; Tack Cleaning and Wildlife. They definitely have been busy with all of wide and varied topics covered.
After the presentation of loads of badges (some folk are going to be very busy stitching on the newly awarded badges) discussion followed about the badge work ahead and what was involved in preparing for the D and D+ tests.
Then there was time for biscuits, juice and a few little balancing and memory games to get the season off to an interesting start.
All at Laurel View Pony Club are looking forward to another term. If you ride in lessons at Laurel View ask in the shop for more details on how to join the Pony Club Centre, if you just want more info send a message through this website or email laurelview01@btinternet.com
The first fortnightly Saturday session is on 22nd September. Keep watching this page for a list of Pony Club dates for the next term 🙂