Laurel View on Lockdown #Log 10
10 weeks of my waffle later (congratulations if you have stuck around despite my deteriorating writing ability) and we are finally starting to see some hope at the end of the tunnel! We have had a pretty hectic week here at Laurel View as entries closed for our Virtual Charity Dressage, we announced that some riding activities would be able to commence for our more advanced riders plus some well needed tidy up jobs have been ticked off our seemingly endless 'To Do' list.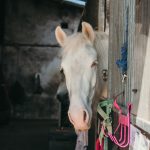 It was brilliant seeing everyone's support and entries coming in for our Virtual Charity Dressage in aid of Aware NI. It was especially encouraging to see so many of you participating in your first dressage competition or taking part even when dressage is not your usual discipline of preference. Once we had all the entries in, we sorted through them and handed over the ridden dressage tests to our wonderful judge, Martina McKinley. We have received everyone's score sheets back, calculated the scores and the final placings will be announced at 9pm on Facebook tonight.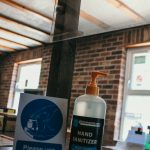 This week we were also finally able to announce that some riding activities would be able to resume from tomorrow onwards following the latest update in government guidance. As you will know we have taken the current COVID-19 situation seriously as we do not believe business as usual is worth risking the lives of our employees, loved ones and customers. Therefore, we have been working hard behind the scenes to ensure that social distancing measures can be adhered to now as we restart riding sessions. The reason that we are only starting with our more advanced and physically stronger existing customers is that we have greater confidence that these individuals will be capable of safely mounting independently and tightening their own girths etc without the assistance of one of our instructors. Our groups are also smaller in size and less frequent to ensure we have sufficient time to disinfect tack and prepare for the next lesson, whilst also ensuring our class sizes don't exceed the number of people permitted to gather together. The pace of the riding sessions will be fairly limited as the horses and ponies get used to be back under the saddle. I understand that this can all feel a little overwhelming at times, these measures feel just as alien to us as they do to you. But at the end of the day, safety is paramount! These measures may feel like a nuisance and trust me when I say we wish it could be business as usual, these are tough times for everyone, but we are doing this for YOU and all of our incredible team! As and when appropriate we eagerly anticipate the day, we can have everyone back riding again. However, in the meantime we hope you appreciate that we are doing all we can to protect your health and wellbeing and will continue to support our business when we can welcome you back!
Well… that got a little deep there. So, on a more upbeat note, this week we moved our flock of sheep back up from our home farm to the playground field, as due to the recent sprout of grass it was starting to look a little overgrown. So much so, that I must confess to nearly driving the quad into the empty water jump as I didn't see it until the last minute (whoops) and the big XC fences look small enough to fool me into having the confidence to jump them. Therefore, by putting the sheep into the field they are a great time saving and environmentally friendly equivalent to a lawnmower. Our flock of sheep may be made up of the most random selection of crossbred sheep you have ever seen, but that does not stop them mowing down all the weeds and sections of grass the horses won't eat. Another advantage of having the sheep graze the field is that they help increase the density of the sward, preventing the grass from getting cut up as quickly and therefore creating a better riding surface.
This week I also waved farewell to a piece of my childhood, as I watched my slightly rotting Wendy house being towed away after becoming what some would consider an eyesore and a spot that the cats were a little too fond of. This week's demolition jobs also seen the removal of the bird huts by the pond and a dead tree from the lane was cut down, leaving the lane looking a little naked. However, we haven't just been throwing stuff away, we also had four lorries come to deliver 120 tonnes of sand to the outdoor arena, as it was due a little top up to improve the surface again before riding lessons resume.
So I will sign off here, so that I can prepare the prize-winners post for Facebook, listen out for the drumroll!