Pony Club Restarts
Come along and find out more about what's in store this year! Thursday 24th September @ 6.30pm 
Parents and supporters welcome to come along and applaud your achievements being awarded. 
New members most welcome to come and find out what is all about. All members must ride regularly in lessons at Laurel View 🙂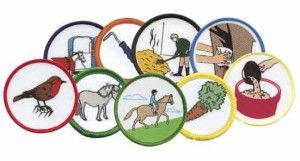 What is Centre Membership?
The Centre Membership Scheme was introduced in 1998 so that children and young people without their own pony could join and take part in Pony Club activities, the tests and achievement badges.
We want to broaden your knowledge of riding and horse and pony care, make you feel a part of a world-wide organisation which has given so many members great fun and help you achieve your goals in the equestrian world, whatever they may be.
Pony Club tests are designed to improve your riding ability and knowledge of horse and pony care. Starting with the E Test you can progress through the Standards of Efficiency up to the A Test. Members may also take their Road Rider Certificate.
The Achievement Badges are a fantastic, fun way of learning all that pony care knowledge as well as non-horsey subjects too.