Laurel View on Lockdown #Log 15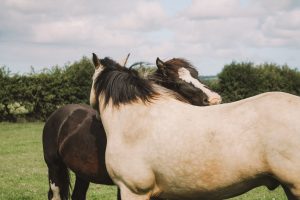 We have faced the elements; sun, gales and lashing rain. We have ventured forward to the sound of thunder, been beaten by the hail and witnessed the skies come to life with lightning. We have truly become at one with nature, or at least this is what we have been telling ourselves the past month as we have been taking our rides round the hacking track. Whilst working in this type of job we have naturally become accustomed to working in whatever conditions good old Northern Irish weather challenges us with, however, we must certainly admit that we did take the brief escape from the weather our indoor arenas provide for granted. Therefore, I think it is fair to say that we are more than relieved to be able to officially be able to use our indoors again from last Friday, 17th July.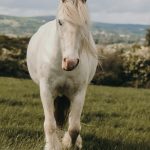 Of course, it wouldn't be a 'normal' week at Laurel View if there wasn't something random or different going on, if you have not already figured out the term 'normal' doesn't really exist around here. If anything provides evidence to support this statement, then it will be the fact that this week began with us racing a pony, dog, goat, lamb, and calf round an obstacle course. Yes, you did read that right and if your curious to check out the race and find out who the champion of the day was you will have to keep an eye out for the Bank of Ireland Virtual Open Farm Weekend from the 31st July to 2nd August #boivfw2020.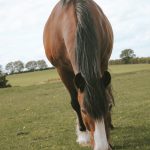 As an approved British Horse Society training and assessment centre, we hosted an assessment on Monday morning which allowed a highly qualified BHS instructor to complete the final stage of their assessment process in becoming a qualified BHS Assessor. The assessment was a real life run through of a Stage 1 assessment, only difference being that it was in the new temporary one to one format to comply with COVID-19 restrictions. Our apprentice, Sophie, who was due to sit her Stage 1 assessment back in April was the candidate for this assessment. During the week we received confirmation that both Sophie and her assessor had attained the required level and achieved their qualifications. This means that Sophie can now start working towards the assessment for the next level up, Stage 2. Furthermore, the assessor is now booked for Stage 1 care assessment days next month at Laurel View, to facilitate the candidates that had their assessments cancelled due to Covid, so this is very positive progress.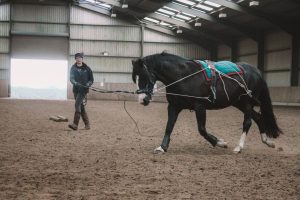 This week saw some of our younger horses trying out new things, as I took Casper for a spin to get him used to a different rider. I rate the experience 10 out of 10, he truly is a class little cob and Katie has been doing a fantastic job with him, I think he has the potential to become a true riding school favourite someday. Beauty was also trying something a little different, as Katie tried lungeing her in a pessoa as they are intended to encourage her to hold a better frame by utilising all her key muscles, improving suppleness and balance. Whilst we do use these schooling aids from time to time to support their development, we are conscious of the different advantages and disadvantages of these different methods, therefore, we use them sparingly to prevent the horses from becoming too reliant on them or them becoming counterproductive. As with most training programmes variety and balance of methods used and muscles worked has the best overall results.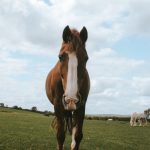 Just yesterday we started to welcome back our Saturday voluntary staff one at a time for a few hours each, so that they can learn and practice the different protocols now necessary to try and limit the risk of spreading Covid at Laurel View. All of this is necessary as we slowly, surely and safely work towards being able to bring back more of our riders to riding sessions.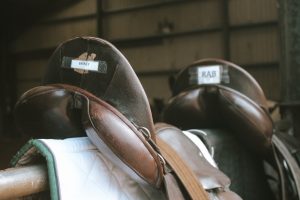 That is all for this week as you may have seen on Facebook our newest arrival, Ferdinando, the crested Bali duckling who is simply too cute to comprehend is in need of some attention, so I'm going to switch off and go watch some duck tales!