Tack and Turnout Competition – 1.1.13
Looking good at Laurel View
Laurel View horses and ponies got a special New Year Makeover on New Year's Day.
Over the Christmas and New Year holiday period the riding school horses and ponies get a break from their regular ride routine, if the weather is favourable they escape to the fields to get their heads showered. But for the second year running, when the weather and ground conditions were so damp and dismal, they got the next best thing.
Regular riding school pupils and helpers become horse owners for the holidays. They came up to the yard every day to tend to their animal friend, mucking out, grooming, feeding and a little light exercise.  Animals and humans all seemed very pleased with this arrangement.
On New Year's Day a competition was arranged to allow these temporary owners the opportunity to present their charge to the judges for inspection and commendation.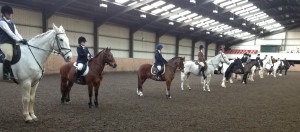 They put in a lot of effort, making the judges job a tricky one.  Angelene Nicholson had kindly agreed to give Laurel Faloona (Yard Manager and Chief Instructor) some assistance in the adjudication.  Thorough inspections were carried out and when all the points were put together it was Addy and Sophie McGuckin that picked up the prize for best overall tack and turnout.  A number of other special accolades were rewarded as well and the prize line up is listed below.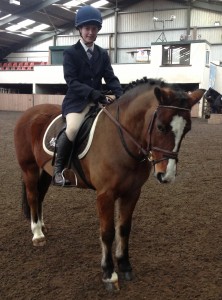 Photos of all the participants are posted on the Laurel View Facebook page, like facebook.com/laurelview to check them all out.
Tack and Turnout
Results
Top Tack and Turnout
1st Addy and Sophie McGuckin
2nd Keady and Katie McDonnell
3rd Bridget and Diane Sefton
4th Sky and Laura Devine
Plaits Prize
Sly and Katie Watt
Hooves Honours
Ajay and Lauren Hill
Terrific Tack
Addy and Sophie McGuckin
Cleanest Creature
Bridget and Diane Sefton
Best Groomed Rider
Sophie McGuckin
Sack the groom – Pants Award special mention
Stubbornest stains – General and Lauren Hetherington
Clumsiest clip – Marley and Christine Smyth