Outdoor Derby League (1 of 5) – 5.5.13
Twists, turns and triple bars to tease the talented riders at the first leg of the Laurel View Outdoor Derby League on Sunday 5th May.
Plenty of excitement to get the day going in the 60cm class with three sets of jump offs to decide the top six positions.  With clear rounds getting them off to a top start, then a fault free jump off, it was down to speed to put Claire Liddle and French Fort Jackson in the number one spot, leaving a blue rosette for My Blue Eyed Boy and Sasha Wilson.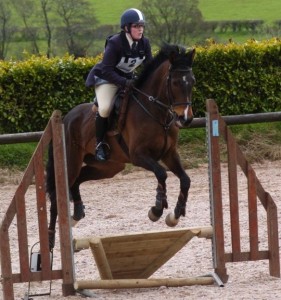 The seventies didn't disappoint the adrenaline junkies either.  Four riders pulled out the stops to ride clear over the complex and challenging course. They didn't pick up their hooves as well over the jump off as none went clear, but Marian Rea and Cracker pulled a red rosette with only four faults, putting her just that little bit ahead off Archie and Lorraine Lyttle.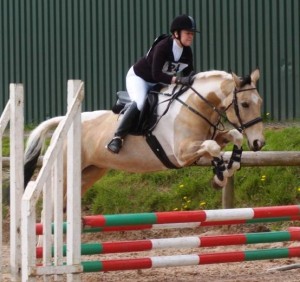 Upwards and onwards to the 85cm course, again with many of the competitors having to jump off to vie for the colour of their rosette.  Charlotte Leslie and Blue Cobweb, kept it quick and clean to clear the jump off and claim the red.  A little more speedy, but picking up four faults cost Saffy and Laura Marrs the top spot.
Last class of the day saw the course lifted to a metre and it was Loughmourne Diamond and Kirsty Marsden that took the honours, an extra four faults meant Dexter and Shauna O'Connell took home the second place rosette.
Snapping away capturing the competitors concentration was the Equi-Tog photographer who had be contacted via info@equi-tog.com
The next league isn't on the calendar until Sunday 30th June, so who knows, it might even be good enough to get on the grass by then, but to find out whether it is or not keep an eye on facebook.com/laurelview or give the office a ring on 028 9083 0649.
Results
Derby (1 of 5) – 5.5.13
60cms
1st French Fort Jackson, Claire Liddle; 2nd My Blue Eyed Boy, Sasha Wilson; 3rd Honey, Sarah Glover; 4th Laurel View Rab, Simon Wylie; 5th Laurel View Jonny, Rachael Ferguson; 6th Laurel View Sandy, Claire Gilchrist.
70cms
1st Cracker, Marian Rea; 2nd Archie, Lorraine Lyttle; 3rd Moo, Jacqui Lewis; 4th Davinci, Judena Leslie; 5th Easter, Claire Bennett; 6th Marvin, Kerry Taylor.
85cms
1st Blue Cobweb, Charlotte Leslie; 2nd Saffy, Laura Marrs; 3rd Laurel View Cherry, Claire Gilchrist; 4th Oh Dear, Albert Lowry; 5th tie Loughmourne Diamond, Kirsty Marsden and Arctic Moon, Joanna McNamee.
1m
1st Loughmourne Diamond, Kirsty Marsden; 2nd Dexter, Shauna O'Connell.