Laurel View on Lockdown #Log 16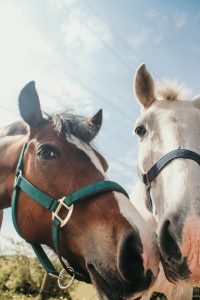 As they say, better late than never. Usually I spend my Sunday mornings, chilled out with a bit of brekkie whilst I write my blog and listen to some chilled-out music. Thus, by my usual standards yesterday was a little more hectic than usual as I had to cover on the yard, queue listening to some upbeat cheesy pop classics to keep up my motivation as my poor wee legs verged exceeding their daily limit. However, I was not the only one feeling the burn yesterday, as after an exciting day trip with her own pony Belle, our instructor Claire, returned to the yard from XC schooling with striding that appeared to resemble that of John Wayne. Not particularly reassuring for Claire as she fears her fitness levels may not be what they were pre lockdown, a problem which many of our riders starting back riding are also coming to terms with. I guess she will just have to join Zara running around the hacking track or indoor on her Couch to 5km training, in the hopes of getting her fitness levels back up to a sufficient level for when we phase her back to work in the coming weeks.
As Claire is beginning her pre-working bootcamp, we are set to welcome back more of our riders next week to make sure that we have enough work to keep her busy as usual once she returns. If you want to find out if your class is included in the most recent groups of riders able to resume riding sessions, check our Facebook and website for more details and then send us an email to get booked in to an available space!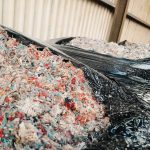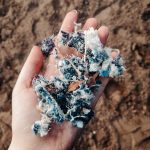 Wondering what that random substance is inside the black tarpaulin? It is the fibre which is to be mixed in with the existing surfaces in our outdoor and indoor arena 1 to improve their quality to ride on. Produced by Green Birch Environmental, the fibre is environmentally sustainable as it is manufactured out of recycled carpet as this company aims to reduce carpet waste going to landfill. It may not be the most glamourous looking material, but this hand sorted fibre has many benefits, only some of which include aiding moisture retention, removing dust particles from the air and one of the main benefits for the horses is that it improves the stability of the existing surface and allows horses to ride along the top of the surface more easily.
Previously, I thought our mares escaping into the playground was impressive enough. However, this week some of them have truly exceeded my expectations as not only Winnie but Heather our in no way petite 17.2 hands high Shire horse managed to somehow limbo her way out of her field without breaking the fence. Not once but twice! I am contemplating camping out to see just what gymnastics she must perform in order to escape from that field without damaging the fence never mind without a trace! Could we have an equine Houdini on our hands? And if so, I wonder how much we could sell tickets for?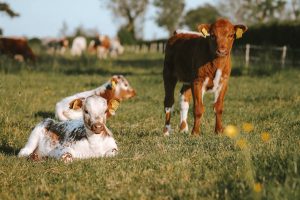 I've mentioned Bank of Ireland Virtual Farm Weekend in a couple of blogs now, so I am sure you are keen to finally witness the fierce competition and breath-taking athleticism of my family and our random array of pets as we race against the clock around an extremely technical obstacle course. (Disclaimer: the course was not designed with the comparative size of a pony taken into fair consideration. This is definitely not me being biased or a sore loser, simply putting facts out there!) Whilst Davis Clan shenanigans will feature during the virtual event running from Friday 31st of July to Sunday 2nd August, there is also lots more exciting content to engage with from 17 other farms across Northern Ireland. Whilst you don't get to visit the actual farm this year, I still highly recommend checking it out as you will get to watch interesting and educational behind the scenes content, including robotic milking, grain harvesting, sheep shearing, virtual farm tours and much more. They also revealed this week that they have been working with Michelin star chef, Alex Greene to create a delicious signature dish in honour of the event, with full details being revealed during the event. Us Northern Irish folk also can't deny that we all love nothing more than a good old prize, mainly, when the entry was free! So make sure to check out their social media pages to get involved in all the exciting competitions too. For more details be sure to check out https://openfarmweekend.com/