Laurel View on Lockdown #Log 12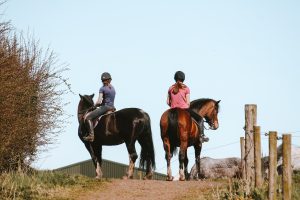 As the rain lashes against my window and wind howls down the chimney, making a noise so annoying I can only compare it to the off key screeches of me being forced to play the recorder in primary school, I can't pretend to be overly optimistic about the upcoming weeks weather forecast. However, despite rather depressing weather forecasts we are hopeful that we are close to seeing some light at what feels like the endless tunnel of lockdown. Mixed messages from all our different regulatory bodies aside, we are hopeful that we will be able welcome even more of our riders back in the coming month providing Covid cases remain below the required number in the UK. I know you're probably fed up of hearing me drone on about social distancing and sanitisation, however, I just want to briefly reinforce that we continue to take these measures extremely seriously in order to protect everyone's health and wellbeing, so please be patient with us!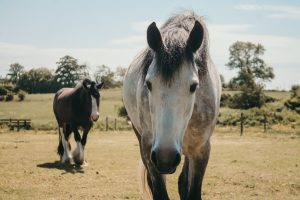 Our continued sanitisation efforts have seen us improving our tack cleaning records for a second week running, I'm not sure who presently holds this record, but whoever you are I recommend you watch your back as the LV Tack Tackling Crew are coming for you! Personally, I know I am not the best at cleaning tack on the yard, I will leave Katelyn and Simon to fight it out for that title. However, I have now self-proclaimed myself as the Laurel View Master of Tails after conquering the ultimate challenge, 'The Terrible Trio of Cobs – Marley, Toby and Storm'. This is not a challenge for the faint hearted, your back will ache, the poop tangled tails will see you develop a layer of dirt reminiscent of the mahogany tan many wee girls in my old school used to obsess over and the constant farting in your face is almost enough to turn those with the strongest stomach. But with faith, dedication, continuous scrubbing, and copious amounts of shampoo (repeated three times) you will be left with a flowing tail that gleams under the sun. Take photos of your masterpiece while you can, as I can almost guarantee they WILL hold in a 'wee skittery one' until the second you finish, destroying your masterpiece!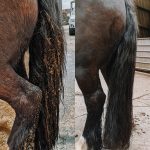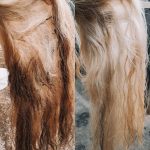 The past week also saw Addy having to pull on his big boy pants as Sophie challenged him to walk in front round the hacking track despite all those terrifying monsters that hide behind every corner and xc jump. Later in the week I then took him out by himself to walk round to reinforce the fact that nothing is going to eat him as he seemingly believes, and despite a couple of minor tantrums I was rather pleased with him. Cindy was also being challenged this week to stretch down more and move forward, encouraging her to work in a frame which is better for her. Although, I'm not sure who was more unimpressed about the extra effort required to achieve this, Cindy or Zara.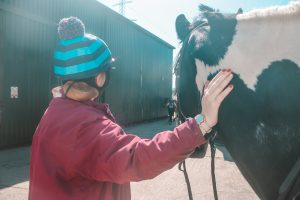 As the xc playground field is now available for hire, a number of our liveries made the most of the nicer weather this past week by venturing up to the field to enjoy stretching their legs and popping over the fences before heading down round the connecting hacking track to cool off with a quick splash through the water jump.
I have to sign off now, as we have a busy week ahead with our usual duties, plus this week intense training is set to commence for a special event as part of the upcoming Bank of Ireland Virtual Farm Weekend, make sure to check out next weeks blog for more details!