Charity Dressage Show – 12.12.21
Charity Dressage Show on Sunday 12th December 2021 doubles up as the 3rd leg of the Winter Dressage League.
Entries open right up until noon on Thursday 9th December. So check out the schedule to see what you can enter to support this extremely worthwhile charity.
A big shout out to our fabulous sponsors Doagh Equestrian, Equi-Tog, NAF, Pegasus Dressage Music.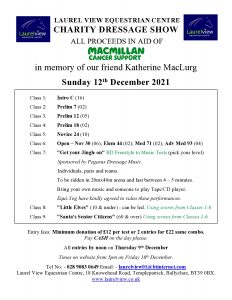 All proceeds from this show will be going to Macmillan.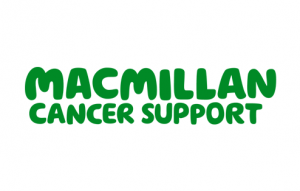 This doubles up as the third leg of the Winter Dressage League, so we will be having our standard league classes 🙂
Class 1: BD Intro C (16)
Class 2: BD Prelim 7 (02)
Class 3: BD Prelim 12 (05)
Class 4: BD Prelim 18 (02)
Class 5: BD Nov 24 (10)
Class 6: Open: BD Nov 30 (06); BD Elem 44 (02); BD Med 71 (02); BD Adv Med 93 (04)
With some extra special classes for the Charity Show
Class 7: "Get your Jingle on" – Dressage to Music (20m x 40m arena) – Equi-Tog have generously agreed to video participants performances as an extra incentive.
Class 8: "Little Elves" (10 & under) – can be led.
Class 9: "Santa's Senior Citizens" (60 & over)
Watch this space for details of the show sponsors 🙂